January 2015! A new year, a new family member, and lots of great new experiences to be had! Here's the extra bits of our January from my phone.
We got a portable, foldable bathtub for Adelaide since our house doesn't have one. Bladen enjoys it as well and broke it in for his little sister.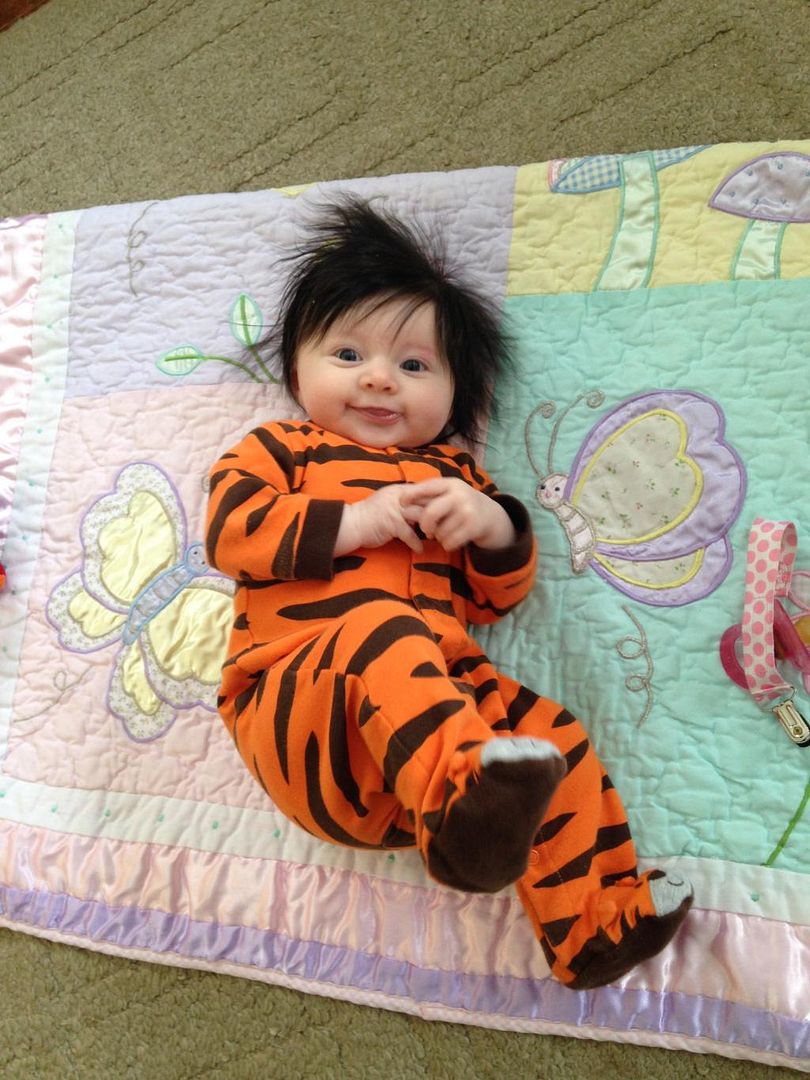 I love everything about this photo. The cute baby, her crazy hair, and the super contrasting colors and patterns. What a cutie.
Deric and I have a new obsession tradition. Every Saturday morning we go get paczki doughnuts from Eckloff's bakery down the street. They are polish doughnuts that they serve for a limited time, until Lent. They are filled with either raspberry jelly or bavarian cream or lemon curd, and the outside is more crispy or something than a regular doughnut. If you ever come across them in your lifetime, EAT ONE!
This is a regular sight eat night, my child sleeps crazy!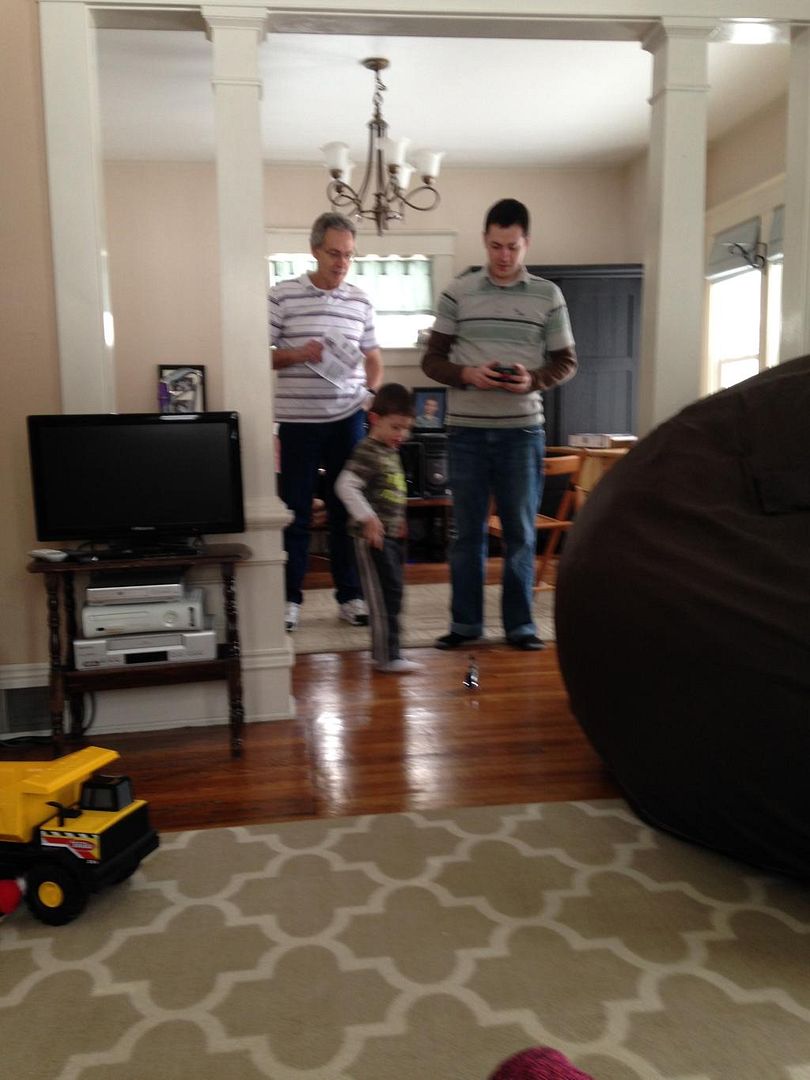 Another new obsession hobby has been made. Deric got a remote control helicopter for Christmas from his parents. Now there are always helicopters flying around my house, and trips to the hobby store to look longingly at ones he wants and can't get.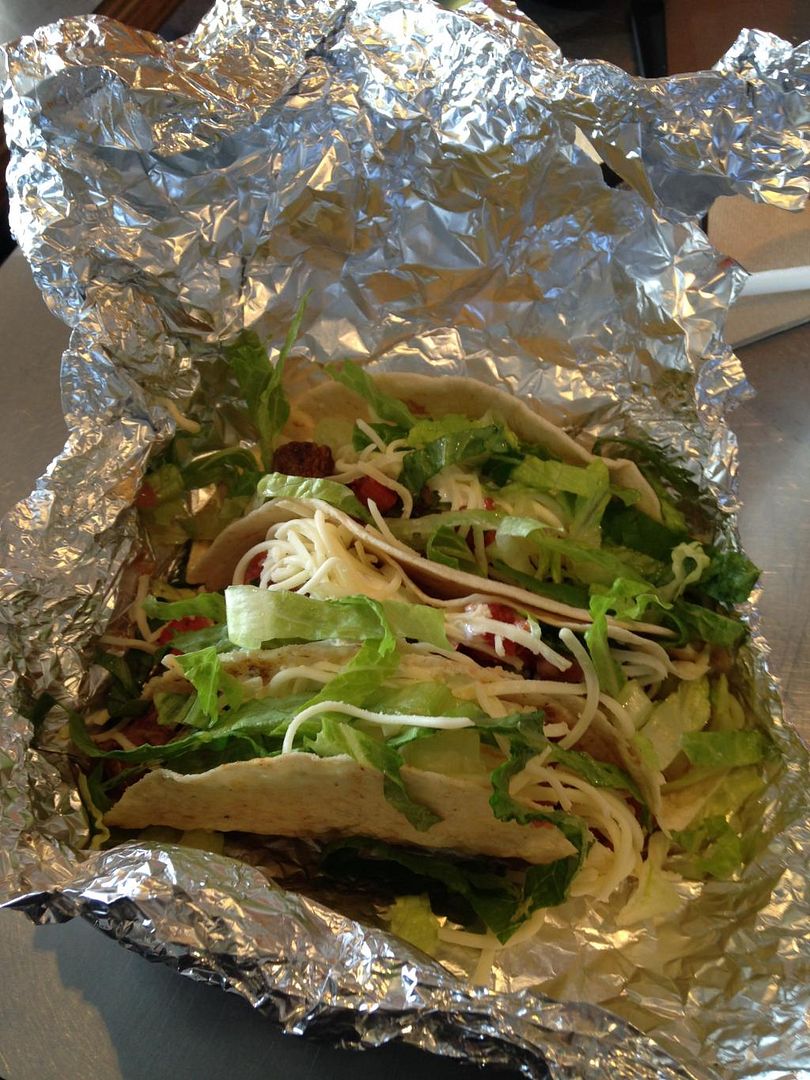 Another food picture, shocker! Chipotle has a special place in my life. That place is my stomach.
I tried the tacos for the first time, they were delicious. I still dig the burrito the best though.
When I'm out in public and need to nurse Adelaide, I usually find a dressing room to feed her in (I refuse to nurse in the bathroom, gross). I always grab something to "try on" and bring it in with me and often I end up wanting whatever it is. I thought this shirt was cute.
I so dislike that face at the bottom in anything I see it with online. But I liked this too much not to take a picture of it to remember. Harry Potter forever.
I also saw this one on my Instagram. How rude! It's like the universe is against pregnant people. "Oh yes, you will likely maim your unborn child or stunt their growth horribly if you even think about sleeping on your right side. SO YOU'D BETTER SLEEP ON YOUR LEFT! But never mind the horrible nightmares you will undoubtedly have." -Leading experts, or something. Jerks.