It is a big understatement to say that Bladen
loves
his sister. He has transitioned so well with this big new change. He loves to hold her and to talk to her and is often giggling at everything she does. He loves when I make her "talk" to him, where I just say in my regular voice, "Adelaide says..." It's terrible when he is sick because we try to not share germs and all he wants to do is kiss her goodnight and give her a hug. He is a great big brother and is always helping me when I ask.
I have to admit I had a hard time for a little bit after Adelaide was born. I've never regretted her being here, she is a perfect addition to our family. But it's weird how things change, and I felt sad and maybe a little guilty that things were so different for Bladen now. He wasn't the only child anymore, he was going to have less attention and have to share his time. Gosh, it just made me sad and cry to think about it. It still actually makes me sad and tear up sometimes that it won't ever go back to the way that it was. I don't want it to, it's just like saying goodbye or shutting a door on an amazing part of my life, and it is for Bladen too. I think that's what makes it so sad for me. I love my Bladen Bug so much, and I would never want him to feel replaced or less special.
But as sad as it is, it is that much happier and brighter in our lives with Adelaide here. I don't think Bladen has been sad at all with the change, just very very loving.
We often have to remind Bladen to be soft, have soft touches, don't squeeze her, etc. He does really great. When I was getting ready for church last Sunday, I turned around to see Bladen full body hugging Adelaide. It was so cute. But as I gently reminded him not to squeeze and to remember to be soft, all I could think of was Lenny from
Of Mice and Men
, where he squeezes and kills mice. It kind of made me chuckle. I also thought of the WB's abominable snowman when he says, "I will hug him and squeeze him and call him George." haha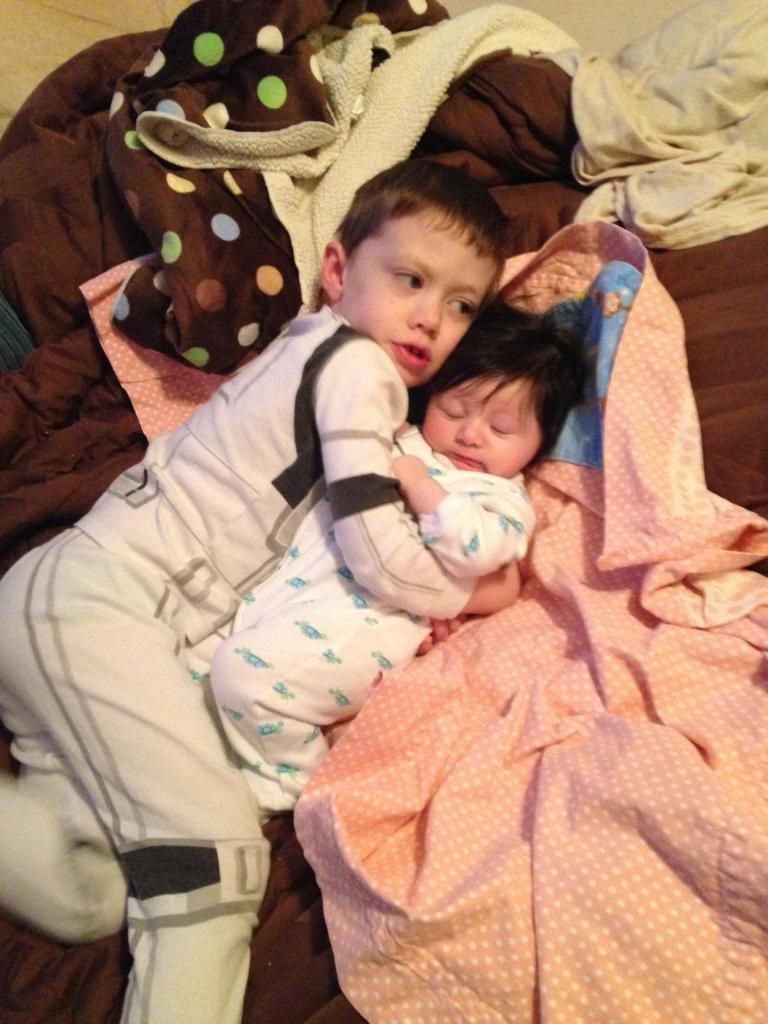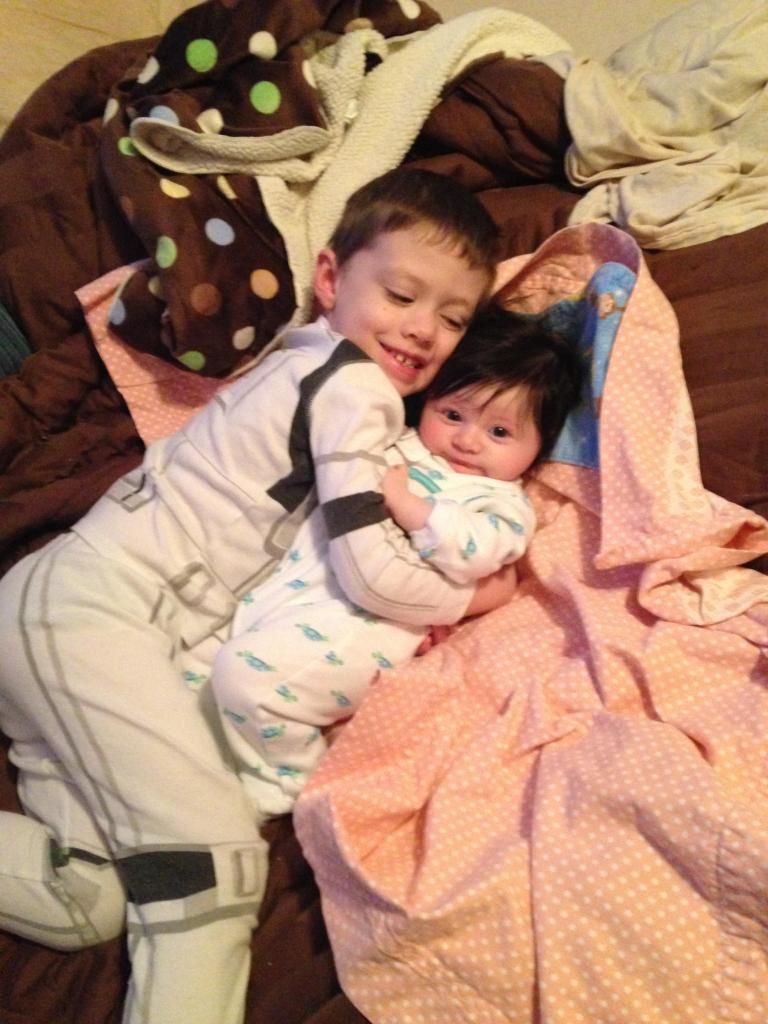 Cutest thing ever.