Growing up, Mondays were cleaning days at my house. My mom had a little jar with folded up pieces of paper in it that we would each pick 3 from. There were some jobs that were so much better than others. For instance if you got "laundry", you were busy all day. Maybe it was just "fold clothes", but either way you couldn't get it done quickly. The best jobs were "dusting" and "vacuum stairs". Worst? Always "bathrooms."
Now that I have my own house, I get to do the whole thing. We keep our house pretty clean in general anyway (two semi OCD people will get you that), and its small so its not too hard. So in general, I enjoy cleaning my house because it gives me something to do.
Plus I dance while I clean.
Observe: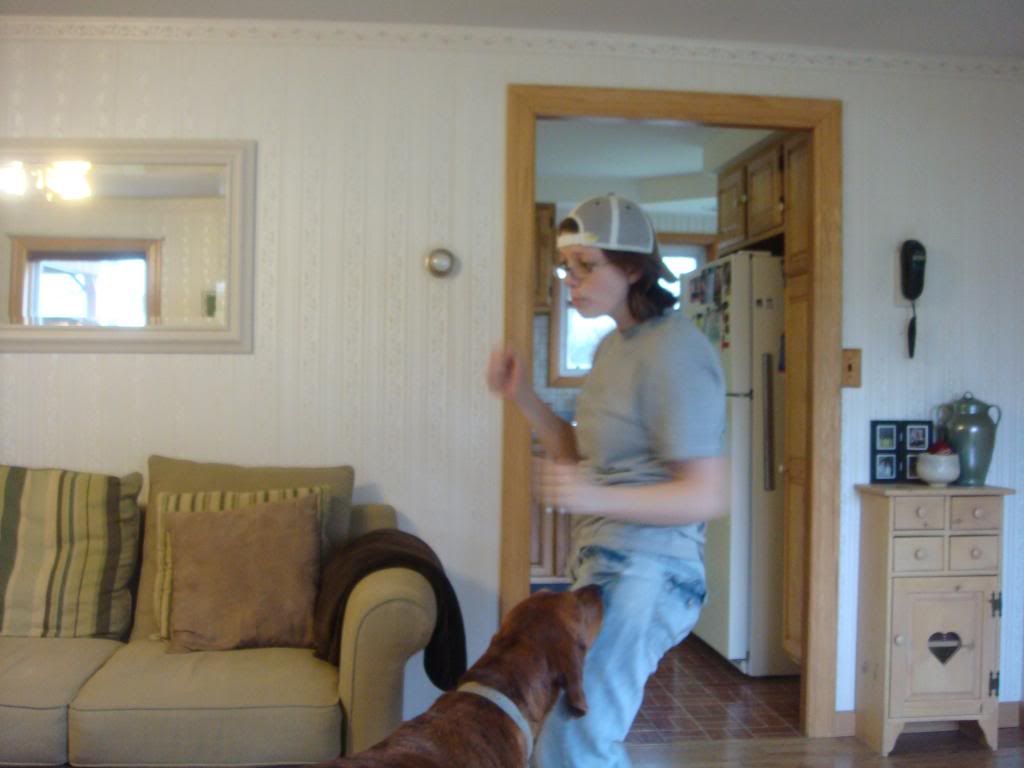 Yes, I am that cool that I set up my camera, turn on the timer, and dance in front. Of course I was dancing to some rocking music.
Do you like my cleaning clothes? Holey jeans, and my backwards hat to keep my hair out of my face.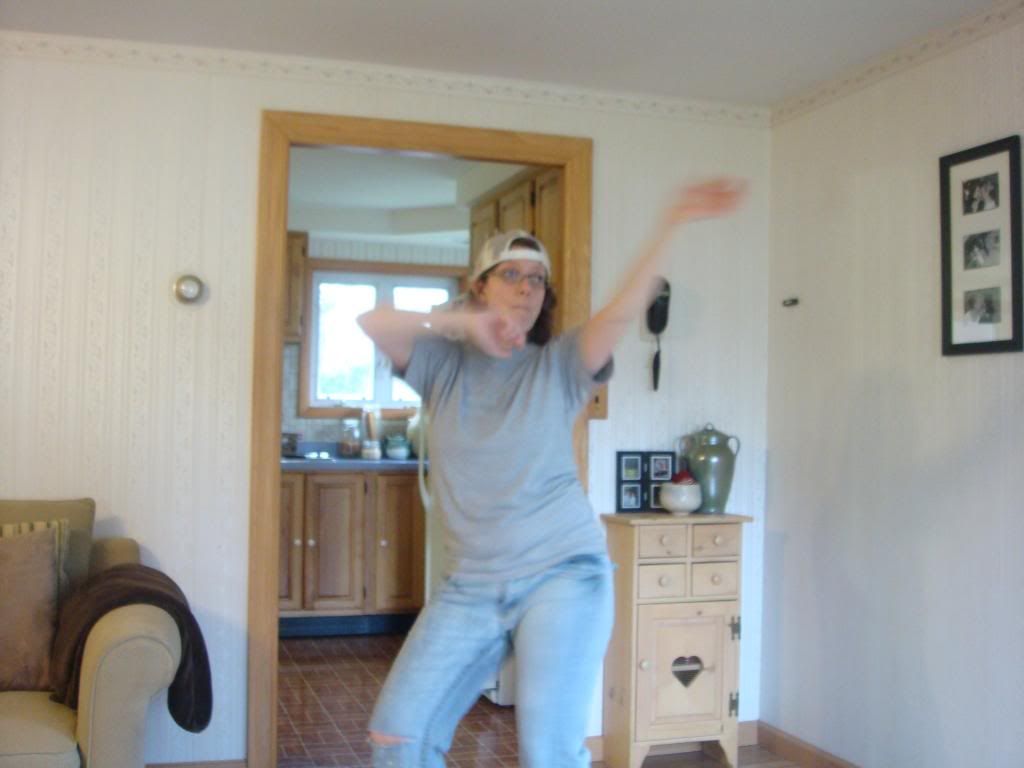 haha, best picture ever! Ya, cleaning was pretty much done by now and I was in full blown dance party mode.
Bladen danced with me a bit, he's got some sweet moves.
Deric came home for lunch and I had this brilliant idea that I would do a recording to try and capture his wicked dance moves. He didn't really dance much, but its still pretty cute.
What a cute daddy. I love him and my son.
I like the idea of doing more "hidden camera" experiences, we shall see. I also just like recording myself and being a dork, that's fun too. I like being me. And dancing. And dance cleaning.