We didn't get to go to Oregon for Christmas this year because we just kind of felt like we needed to stay. (Ha! I make that sound like it was such an easy, no big deal decision.) But we ended up being able to get Deric's new job because we did stay. Oh blessings. Wait, I've said all of this before.
Anyway- my parents are rader than rad and decided to come out and visit us! They watched for a good deal through Southwest, and when one popped up they just took it. It was kind of a random thing that they just decided to do, and I'm so glad. We had a blast!
I'm just going to post a bunch of pictures with captions. And probably out of order too.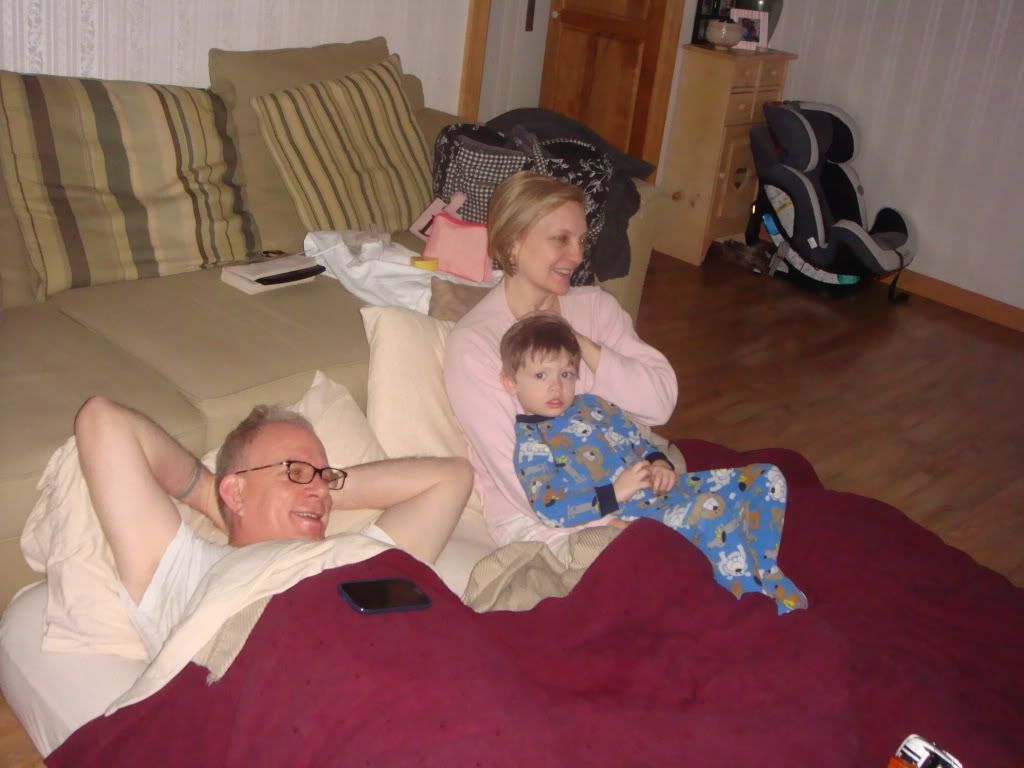 Don't be mad grandparents, you can't be when this was admittedly your favorite part of the trip. Bladen wakes up on his own every morning and comes running out of his room. Usually he runs into my room exclaiming "hi mommy!" But since Grammy and Papa were here, they got to see him every morning bright and early around 7 or so. What could be more fun than sleeping on a airmattress/floor, being woken up by little pitter patter feet running from down the hall way, and then lots of hugs and cuddles? Probably nothing.
We got to go out shopping, antiquing, and restauranting a bit. It was nice to finally get out of this house, and we even found some good deals. Besides that, Deric worked most of the time, and we just hung out at home and played together. This was perfect because Bladen so craves attention, which I am happy to give. But its a lot easier when there are a couple more people to help and that want to be with him. The G-rents were so happy and excited and loved playing with Bladen. And here is the thing and what made this whole week so awesome, Bladen beyond loves his grandparents. He didn't really want much to do with me, which I was totally ok with. (I got a mini vacation too!) Rather than "come on mommy" it was always "come on grammy, come on papa!" He always wanted their attention, to be held by them, snuggles, hugs, and everything else. It made me so happy to see his love and connection come with this visit. I know us living far away from grandparents is very very hard on them, but it is extremely hard on me too. I always feel guilty that they don't get more grandbaby time. (I know what my family is doing is right for us, so I can only let my guilt get to me so much.) So it was so nice to see multiple dreams come true.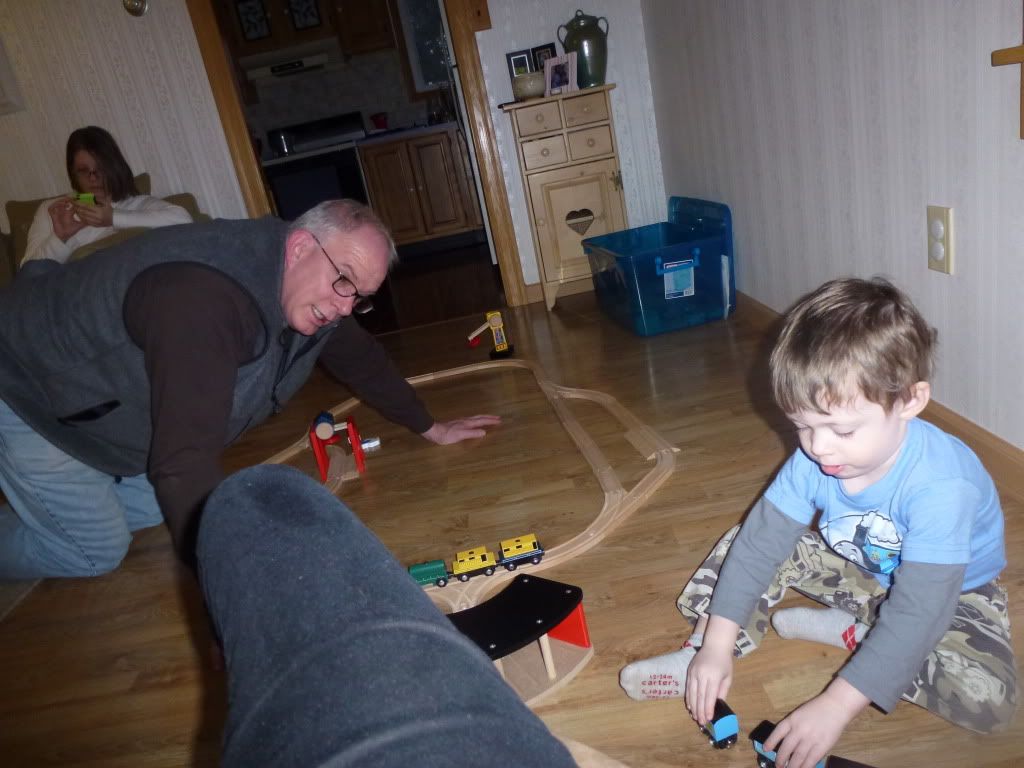 Train time.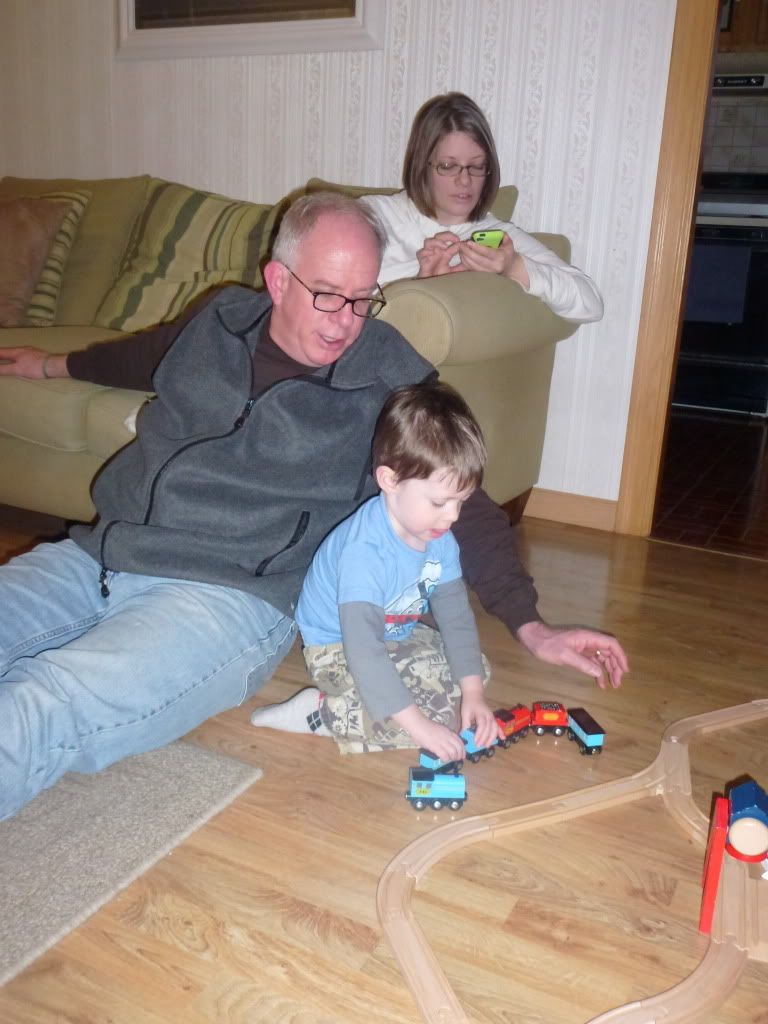 Cupcake time!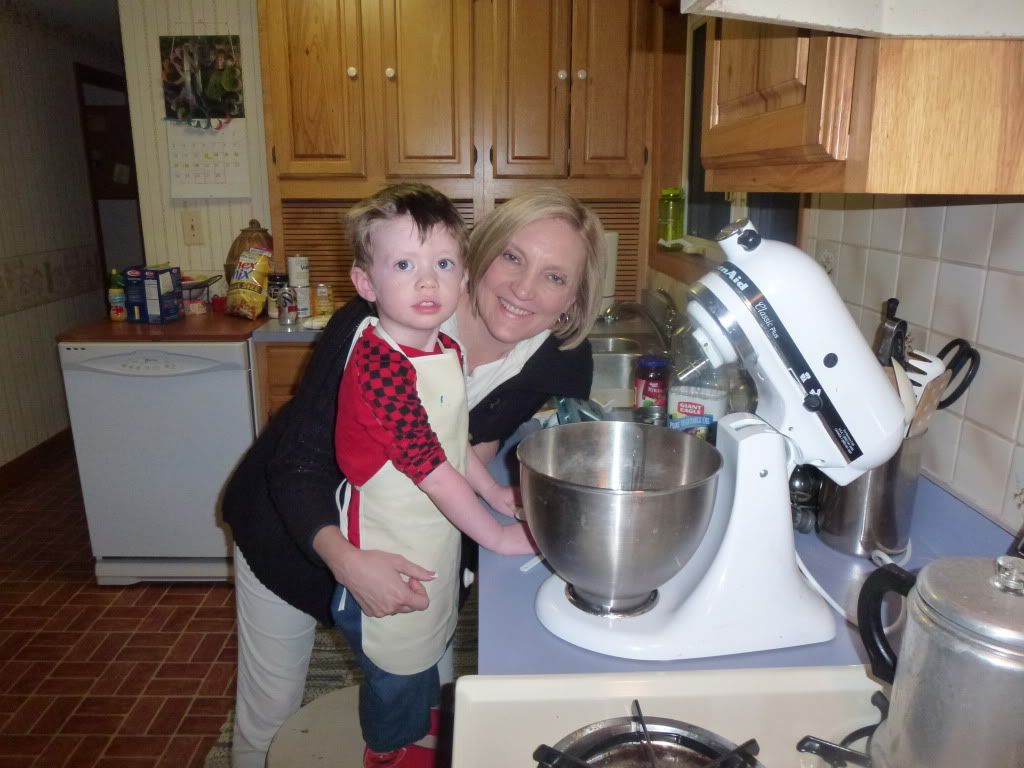 My mom makes cupcakes every time she is with her grand boys. It has become a tradition and is a fun treat for everyone all week long.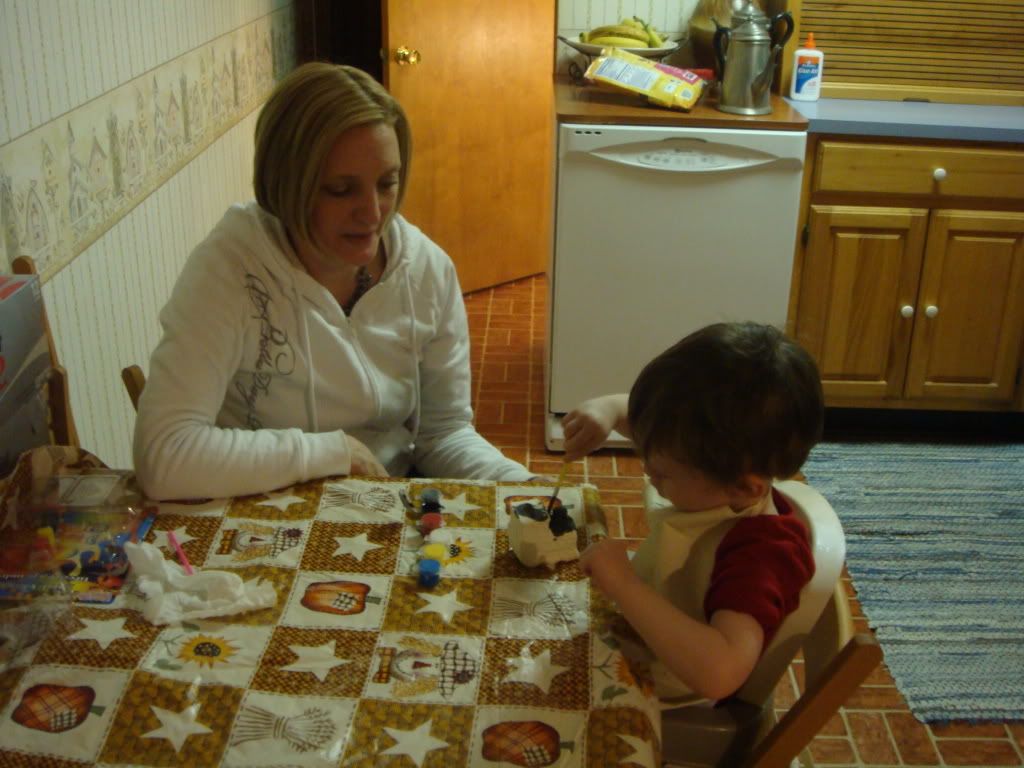 Train painting fun
I have another artist on my hands already.
Dollar store craft fun
I'm not sure what kind of fun this is. Small cup/organizing fun.
After Bladen would go to bed we would talk, watch movies, and most importantly play CLUE! Deric and I love CLUE, it is seriously the best game and so much fun. We rarely get to play it because there are always more "exciting" group games to play when you are with other people. But we all kind of decided that it was totally awesome and so fun, so we played just about every night. (Deric cheats.)
We also went up to Deric's new work in Jamestown NY, but I will post about that next.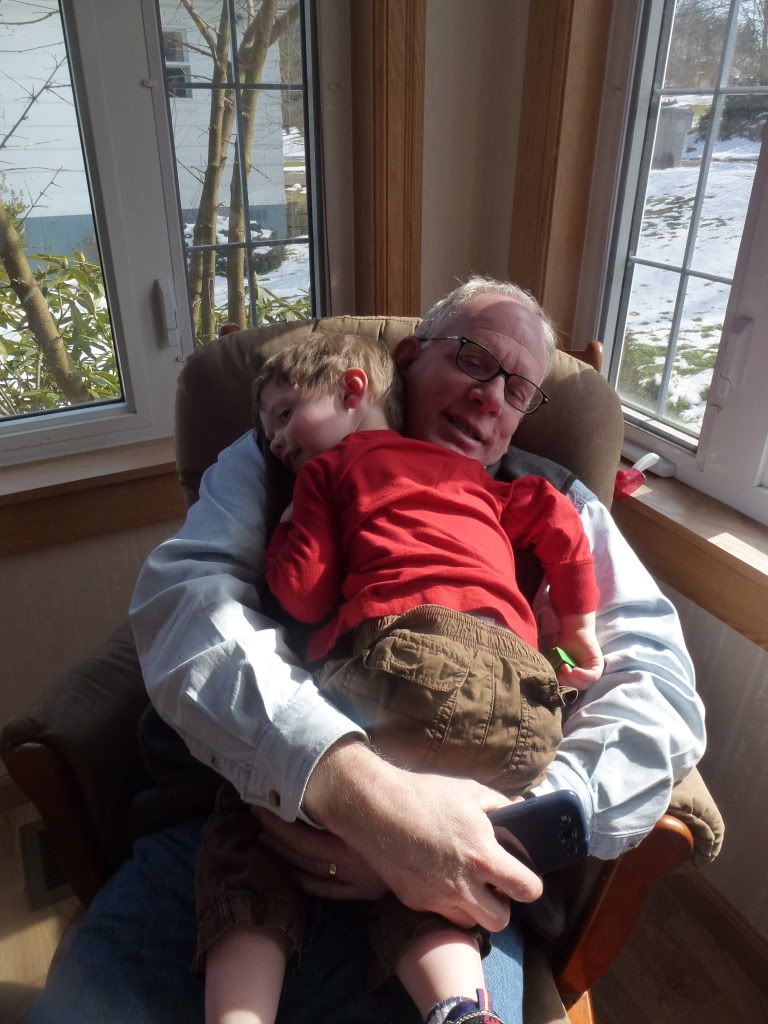 Both Grammy and Papa got lots of snuggles and hugs from this little boy, he's so lovey.
We are sure grateful that Bladen's Grandparents were able to come and visit, we appreciate everything, really.We miss you so much already. It was a really fun visit!